Solution Partner:
Everything magnews can do to contribute towards the services you offer.
Solution Partners are companies wanting to expand their services, acquire new customers and retain existing customers.
Our dedicated team provides partners with ongoing support and training on the platform to ensure that partners experience customer growth.
AMP for email has allowed us to offer Findomestic users a better experience, while making it faster and more interactive. We're still testing new approaches to learn about which content is most effective, but we're already seeing significant improvements across all metrics.
ANDREA PACI - UX DESIGNER FINDOMESTIC BANK
Through the integration with magnews, Illumia communicates continuously with its customers, implementing effective plans for email marketing, surveys and SMS as communication channels that are not only promotional but also service-oriented, greatly enhancing the relationship with the customer, which is central to Illumia.
SALVATORE MAZZARELLA - STRATEGIC & OPERATIONAL MARKETING MANAGER AT ILLUMIA
The first question we ask ourselves when we want to quickly start a new business is: can it be done with magnews? Often the answer is yes. That's why it has become a fundamental tool for our company
MARCELLO GRANATA – VP OF PRODUCTS AT GEK LAB.
Enhance project offerings with magnews.
Solution Partners are companies that have chosen the magnews platform to help them expand the range of services they offer to their Customers.
Develop a common business strategy based on the growth of the Partner's design and execution capabilities enabled by the magnews platform.
Incentive revenue model, lead generation supervising, training program and certifications to increase skills, technical support on the platform and consulting for the growth of the customer base.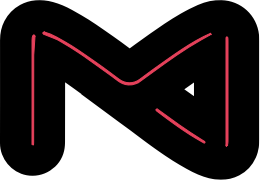 The guarantee of a robust, secure, highly scalable platform with all the features to be GDPR compliant.

Our HelpDesk, Deliverability team and Customer Success Managers are ready to support you.

Not only do we support you, but we are also at your side with consulting services targeted to your needs.

A shared network to gain visibility and business opportunities through events, PR, webinars, Academy and custom initiatives!

Partner Certification for companies that want a structured program of certifications, subdivided into three training strands.

Partner Portal is a "container" with reserved access and divided by roles.
It compiles strategic data, documents, resources and functional case histories depending on the type of business of the partner.
partners
HAPPILY TRUST THE MAGNEWS PLATFORM TO HELP DEVELOP THEIR PRODUCTS AND SERVICES.
SATISFACTION
FROM OUR PARTNERS WITH THE SUPPORT OFFERED BY OUR HELPDESK AND CSM.
UPTIME
OF OUR SERVICES IN THE LAST SURVEY PERIOD.
EMAILS
SENT ANNUALLY BY PARTNERS THROUGH THE MAGNEWS PLATFORM.
RECORDS
PROCESSED BY THE MAGNEWS INFRASTRUCTURE TO SUPPORT THE ACTIVITIES OF OUR PARTNERS
WEB SERVICES CALLS
MANAGED ANNUALLY BY MAGNEWS AT THE SERVICE OF OUR PARTNERS' PLATFORMS.
Become a partner!
Create a relationship between companies and consumers that can generate business value for both in a fruitful experience.
We are creating a community that we want to grow together to build an increasingly valuable collaboration.
Partner Program, the magnews solution that allows you to become part of a true knowledge hub, designed to foster skills and business growth.