Magnews has been fundamental for the integration between our channels, thanks to its perfect connection with Magento. Marketing automation is the ideal tool for our eCRM strategy focused on Italian and international customers.
ROBERTO SCANU – ECOMMERCE MANAGER, DR. VRANJES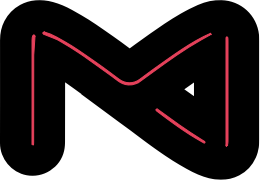 To boost

online sales

by creating personalized paths based on

prospect and customer behavior

.
A multi-channel strategy to unite the physical and digital worlds, and guarantee a customer experience that aligns ever closer with the needs of customers.
Florentine excellence in home fragrances.
Founded in 1983, it has been able to inspire and anticipate the times, designing avant-garde products and intuiting the right time to refresh perfume interpretations.
t.bd think by diennea is a Digital Service Agency.
Specialized in integrated communication projects, it manages projects aimed at achieving the business objectives of companies, from strategy to execution.
Seamless integration of the physical and digital.
Create custom pathways to show the right message at the right time to drive final conversion. The desire was to create a unique and detailed customer view within magnews.
Increase e-commerce sales.
Increase Customer Lifetime Value.
With magnews it was possible to connect and merge all information coming from digital sources, such as the Magento e-commerce channel, together with those coming from physical shops (such as receipt and transaction) within a single repository.
The design of the database started off from a technical analysis of the fields necessary to finalize the integration of the online and offline parts, designed to allow easy consultation of the aggregated data, and, from a business intelligence analysis, aimed at extracting useful insights for creating sending clusters, the definition of automatic flows and the improvement of acquisition and communication logics.
In an initial phase, the must-have e-commerce flows were activated, such as Welcome and Abandoned Cart. In a more advanced phase, instead, a Refill flow was structured that, depending on the type of fragrance purchased by the customer, regulated the sending of a series of emails with commercial push on the purchase of a refill, when the original fragrance was running out.
Channels: email, social
Technology: magnews, Magento
Target Audience: B2C
In just the first six months since the implementation of magnews, the performance of the email channel has improved with an increase of +45% in the number of sessions activated.
The figure that most reflects the value of the project is the +15% increase in turnover thanks to the use of the magnews email channel.
These outcomes are the result of structured analysis on the value of the average user, which has given the ability to produce reliable forecasts on future choices and, consequently, to create an increasingly profiled offer.
Business goals success stories
Customers and partners: case studies that show how
magnews makes it possible to work for the success of companies
.
CLIENTE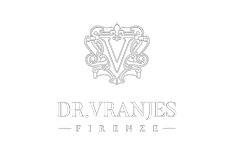 PARTNER +207%
RISPETTO ALLA MEDIA DEL SITO
Magnews has been fundamental for the integration between our channels, thanks to its seamless connection with Magento. Marketing automation is the ideal tool for our eCRM strategy focused on Italian and international customers
Roberto Scanu - Ecommerce Manager at Dr. Vranjes Florence
CLIENTE PARTNER +128%
increase in open rate
+133%
increase in click rate
AMP for email has allowed us to offer Findomestic users a better experience, while making it faster and more interactive. We're still testing new approaches to learn about which content is most effective, but we're already seeing significant improvements across all metrics.
Andrea Paci - UX Designer Findomestic Bank
CLIENTE PARTNER With the support of magnews' marketing automation integrated to our CRM, we have been able not only to improve and more effectively monitor our existing communication flows, but also to imagine new ones to reach our supporters at the time that is best and most suited to their needs - for a donor-centered fundraising strategy, this is essential.
Chiara Colombo - Of Donor Base Department Actionaid Head
CLIENTE PARTNER The first question we ask ourselves when we want to quickly start a new business is: can it be done with magnews? Often the answer is yes. That's why it has become a fundamental tool for our company
Marcello Granata - VP of Products at Gek Lab.
Do you want to know how magnews can solve your business needs?
If you have questions about modules, integration within your systems and technology infrastructure, data protection, pricing or any other aspects, contact us for a no-obligation consultation.
You will be able to see a platform demo or carry out a short evaluation on your company to find out whether magnews is the right product for you!
A contact request can change the value of your results.