Objective
Approach the customer during the life cycle using email and SMS as communication channels not only for promotional but also for informational and service-oriented purposes.
Solution
An email and SMS plan to manage the relationship with the customer and enrich the database with new information about users and preferences.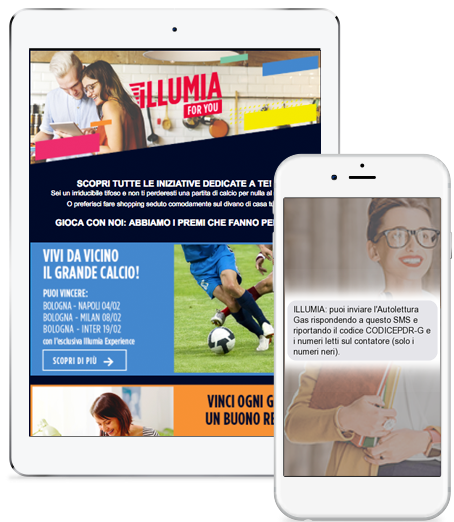 Results achieved
A centralized customer relationship process within MagNews where automated communications are based on the customer's unique life cycle. In addition to having an informational purpose, messaging is useful for stimulating upselling and cross-selling to other business lines (gas and energy). Illumia records excellent results for email marketing campaign performance in its Illumia For You initiative.
Download the Case study