Objectives
Develop a project providing training and refresher courses to professionals working in pharmacies, in a fully digitized version.
Solution
Use MagNews to design a series of marketing automation workflows capable of managing all communications sent to the target, while updating the CRM and forwarding performance reports to GEK Lab.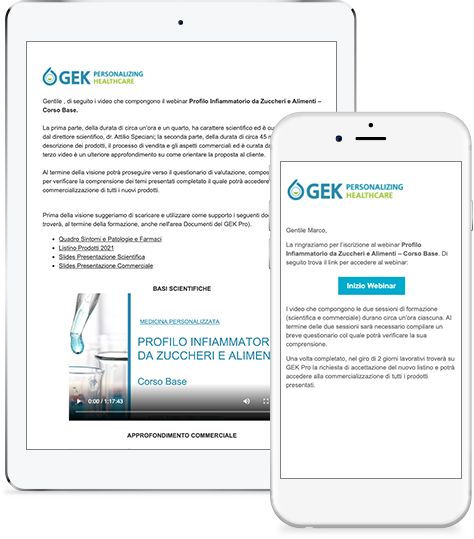 Achieved Results
The implementation of an automated activity with the first phase of engagement to the target audience consisting of a welcome email, supported by a recall work after 5 days. This was the first step towards transforming a fully physical, in-person series of training activities throughout the whole country into a fully digital activity.
With the MagNews integrated communications platform, GEK Lab turned a problem into a great opportunity, promoting training courses in a completely automated way to compensate for the current lack of physical training courses, while obtaining excellent results including a higher participation rate than what was found in the same activity carried out in presence.