Objective
Create a single, detailed – view of users and activate an automation strategy based via:
Targeted communication tailored to each user, analyzing preferences, needs and interests;
Marketing automation for the seamless management of both online and offline channels and touchpoints.
.
Solution
MagNews made it possible to link and merge all online and offline data, including centralizing data flows from the Magento eCommerce channel, with the data coming from physical shops (such as receipts and transactions) within a single repository.
"

Magnews has been fundamental in combining all our channels thanks to its perfect integration with Magento. Marketing automation has proven to be the ideal tool for our eCRM strategy, focused on our Italian and international customers.
The way contact information is managed is the determining factor for the success of a brand.
The single view provided by MagNews allowed Dr. Vranjes Firenze to set up a new strategy based on data analysis and provided the ability to manage its data assets through a single end-to-end interface for communications, automation, workflows and reporting.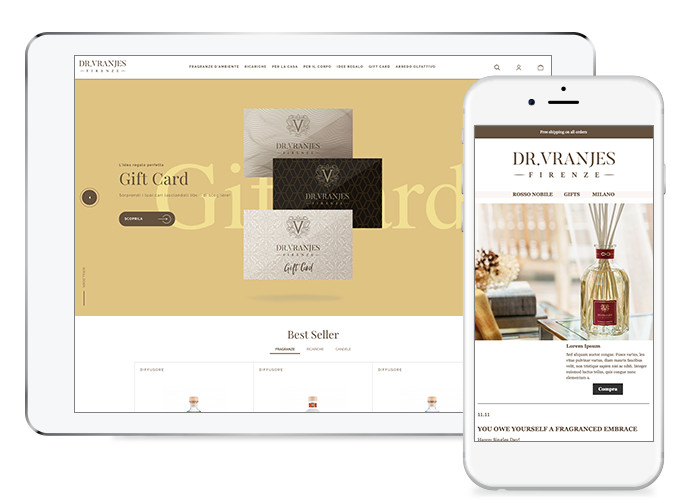 In just the first 6 months of the MagNews implementation alone, these insights allowed the company to improve performance of the email channel with a 45% increase in the number of sessions.
Even more significant is the 15% revenue increase due to the streamlined data processes.
These results speak for themselves and are easily visible and usable at the business level thanks to a structured analysis on the value of the average user, providing the ability to produce reliable forecasts on future choices and, consequently, creating an increasingly profiled offer.