Objective
MATE is the new product from the COMAU family, which represents the full arrival of wearable robotics onto the market.
It was therefore essential to gain strategic insight into the target audience, assess their receptiveness to the proposed product and generate profiled leads in order to increase the efficiency of the commercial department.
Solution
The launch of a Lead Generation campaign in 6 different countries through LinkedIn and Google channels, with distinct proposals for the individual targets in question.
Implementation of a marketing automation project to profile the leads gathered and monitor their behavior, qualifying their interest into Hot, Positive, Neutral and Negative in order to identify the perfect moment for Sales to interject.
MagNews, via real-time integration with the COMAU CRM, has orchestrated the entire management of the campaign, allowing for ongoing corrective actions that include the feedback received from their sales force.
User profiling is carried out via a multi-step process based on analyses of their interactions with different content and mini surveys, assigning a unique score to each lead.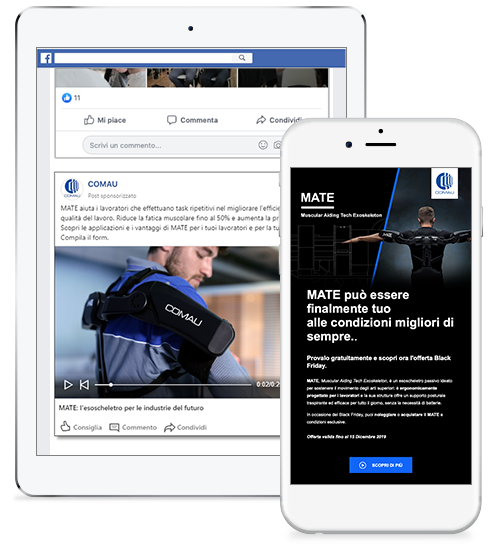 The numbers obtained so far show very positive results:
More than 500 profiled leads in the first 3 months of activity.
37% of leads generated, qualified as highly interested (Hot) or interested (Positive) and also profiled for industrial sector and company function, allowing for the identification of the subjects and sectors that will be most receptive to the commercial proposal.
63% were awarded with a neutral score and still requested contact.
More than 300 leads were transferred to direct sales management in the first 3 months.
The value of the opportunities generated is equal to more than 3 times the initial investment, 3 months after launching the campaign.