Objectives
Maximize the possibility of conversion to those navigating the ActionAid landing pages dedicated to adoption. 
Solution
Create a Marketing Automation flow integrated with MagNews and the CRM. Every communication is personalized with the contact's details as well as the adopted child's.
"

With the support of MagNews Marketing Automation integrated with our CRM, not only were we able not to effectively improve and monitor the already existing communication flows but we imagined new ones to reach our supporters at the best and most suitable times for everyone. Having a fundraising strategy where the donor is at the center is essential.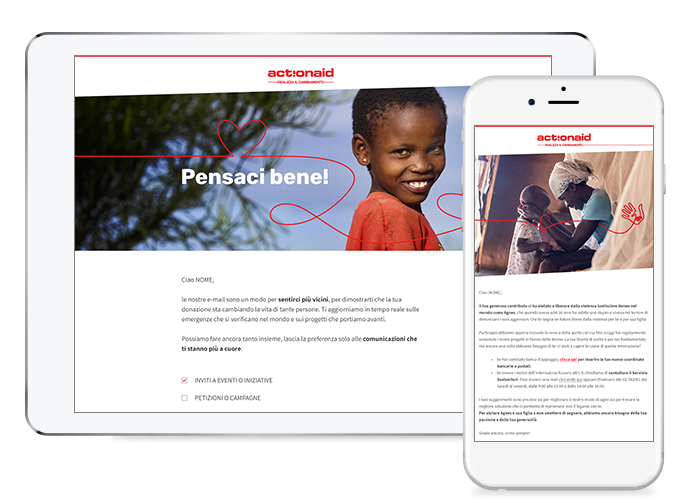 Achieved Results
Marketing Automation allowed for a quicker monitoring of requests (promised, revoked, converted). MagNews allowed for the automated sending of targeted communications through the CRM for any event registered by the contacts from received communications (Direct Emails, SMS, etc.) and boosted the brand's multichannel capabilities through use of online and offline channels.