Push Notifications: what are they?
Push Notifications are a very effective tool for creating engagement and value for customers. These notifications take the form of a message that pops up on a mobile device, which are sent by an app installed on the smartphone even if that app isn't currently running. Push notifications can be used for a variety of goals, like sending news, information, or telling users about special promotions. The immediacy of this form of messaging is very popular, and it creates a preferential channel between the brand and the smartphone owner.
How to use Push Notifications
The most common uses of these notifications are:
Transactional: to confirm registration or that a product has been shipped;
Informational: to share special offers;
Social: notifications about interactions;
News: to send out news and updates;
Targeted: notifications about particular areas of interest;
Personalized: using the data available about each user.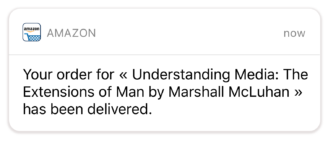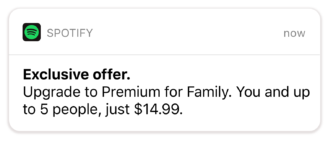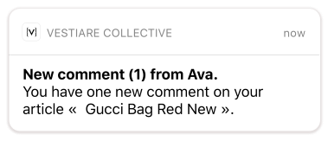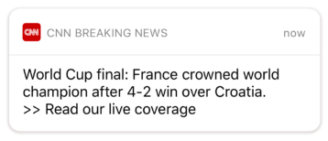 How to improve engagement with your apps
Now that we've given you an overview about how Push Notifications work, let's talk about how to implement them in multichannel marketing strategies.
Apps have a low level of engagement, that's a fact. People don't use them much, and they almost always choose to disable notifications. Why?
There are two main factors at play:
Upon installing the app, they are asked whether they want to allow notifications
At that moment, users can't be sure of the value of these notifications so it's important to immediately communicate the advantages of receiving these notifications, as well as the frequency and type of messages they'll receive. This will increase the rates at which people enable notifications, and therefore increase engagement with the apps.
Often, once notifications are enabled, users find themselves "overwhelmed" by messages.
On average, mobile users receive 63.5 notifications per day (Study of Mobile Phone Notifications, Telefonica Research Center). This is excessive and leads recipients to ignore most of these notifications. Keeping your own communications relevant means sending them out with the right frequency.
How to increase Conversions and Open Rates?
The following factors positively impact open rates and conversion rates:
Offers and updates based on the recipients' preferences are the type of messages that are truly of interest to them.
Using the data you have available about each user, you make their experience with the Brand unique.
These details can significantly increase the open rates and conversion rates for push notifications.
Strengthening Push Notifications with MagNews's integrations
MagNews allows you to direct multichannel campaigns, which from now on also include push notifications. You can use our suite to manage all direct communications (email, SMS, social media, push notifications) within a single tool, keeping a granular and differentiated view of your users. But that's not all: by activating the Marketing Automation module, you can automate the multichannel streams by alternating between email, SMS, and push notifications to keep your communications effective. The results? Customers are more engaged and loyal, and growing sales.
Are you interested in this opportunity?