Web Experience personalizes your users' browsing experience and viewed content by using behavioral and profiled data to increase the probability of converting anonymous users (and, of course, "recognized" users as well).
In other words, it is a feature that allows the web ecosystem to catalyze the traffic generated, identify and analyze it, and convert the data into actionable insights to improve the performance of the digital properties.
When we talk about Multichannel Marketing, we must consider a 360-degree view of all the possible customer touchpoints and determine how each one can be optimized and used in the best possible manner.
The website specifically tells us that most of the visitors (we are talking about 97/98% of the total) to our sites remain unknown.  We have no information about these potential customers and would not know how to engage them without tools like MagNews Web Experience.
Let's explore how it works in more detail:
Visitors to your site are classified by MagNews the moment they begin browsing, and are subdivided as follows:
Anonymous (if the contact is not in the database)

Recognized (if the contact is already in the database)

Through a simple tracking script posted on your web pages, MagNews Experience tracks and archives two types of data during user browsing:

profiled data, in other words, data deriving from an action, like filling out a form, for example
behavioral data related to browsing, like the duration of the visit, page views, the origin, device language

And what happens in the meantime within MagNews?

Within the platform, a new profile is created when an unknown user browses or, in the case of an existing contact, a progressive profiling process begins and populates the file with the new information obtained.
Based on the data collected from the pages viewed (e.g. home page/product X page / Thank you page, etc.) and behavior on the specific page (e.g.  scroll down, exit intent, etc.), MagNews allows you to define real activation rules. 
These rules enable you to personalize the content for each user or cluster of users, recognizing each stage of the customer journey in order to interact in a targeted manner and show only what the user wants, when he or she wants it.
In this way a 100% tailor-made user experience is created.
In MagNews, "Web Displays" are the objects that can be viewed on the front-end of your website which you can control based on the rules described above.  There are three types and they can be customized using the drag & drop editor.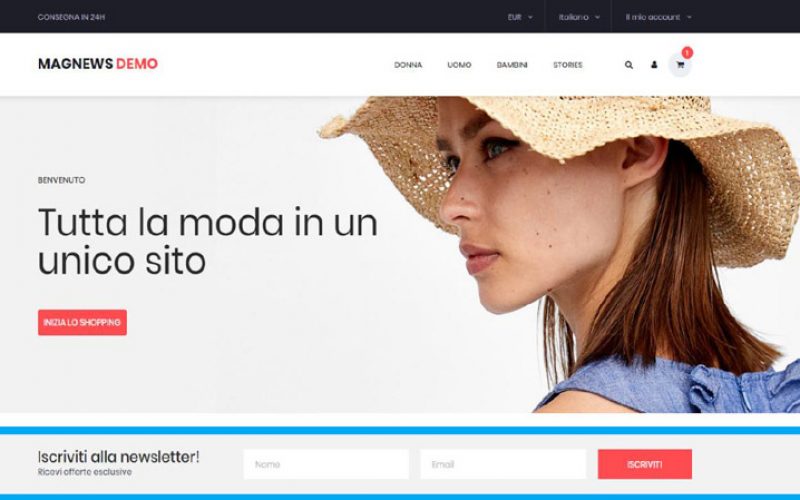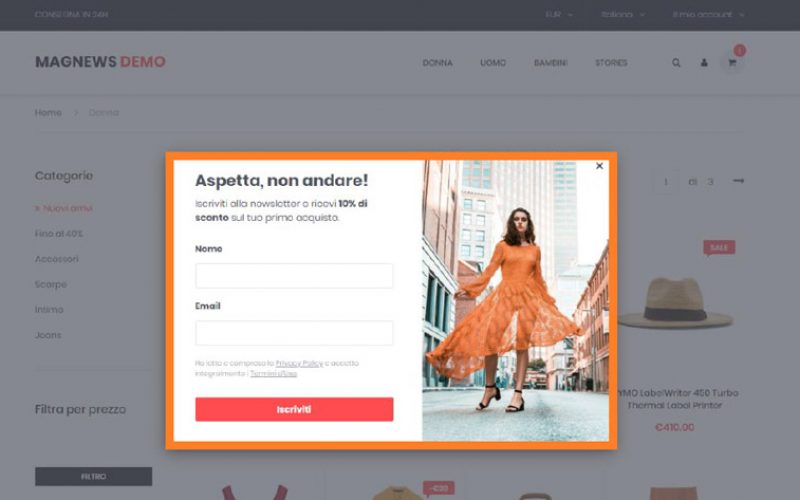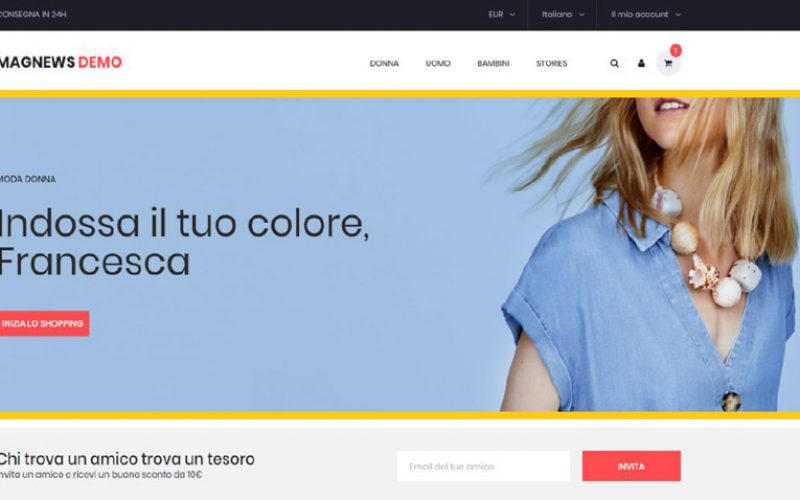 The basic idea is to create a progressive journey for every user depending on his or her position in the funnel.
Multiple Objectives, One Tool
With MagNews Web Experience, you can
acquisition
convert
build loyalty
A useful tool at all stages of the customer journey, from acquisition, to web experience personalization, right up to building customer loyalty. The advantage of having everything within a single platform is that it enables you to integrate the web with multichannel campaigns (emails, SMS, push notifications, social media), enriching contact information and creating unique and customized retargeting campaigns.
Imagine you have an eCommerce fashion website.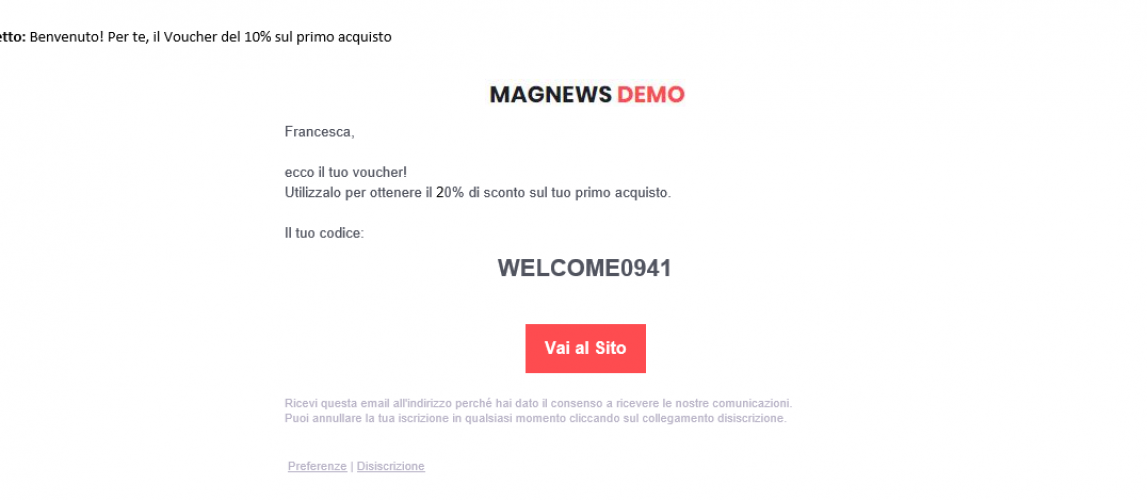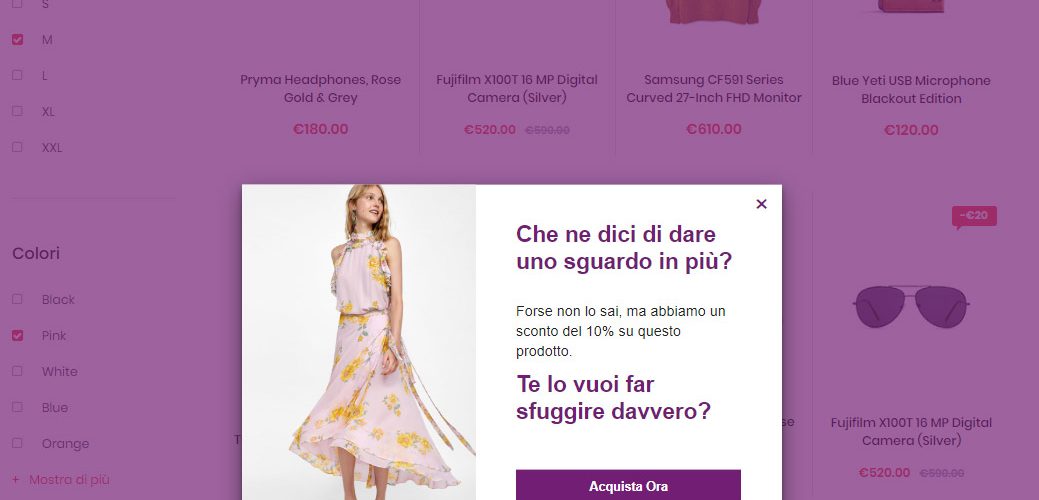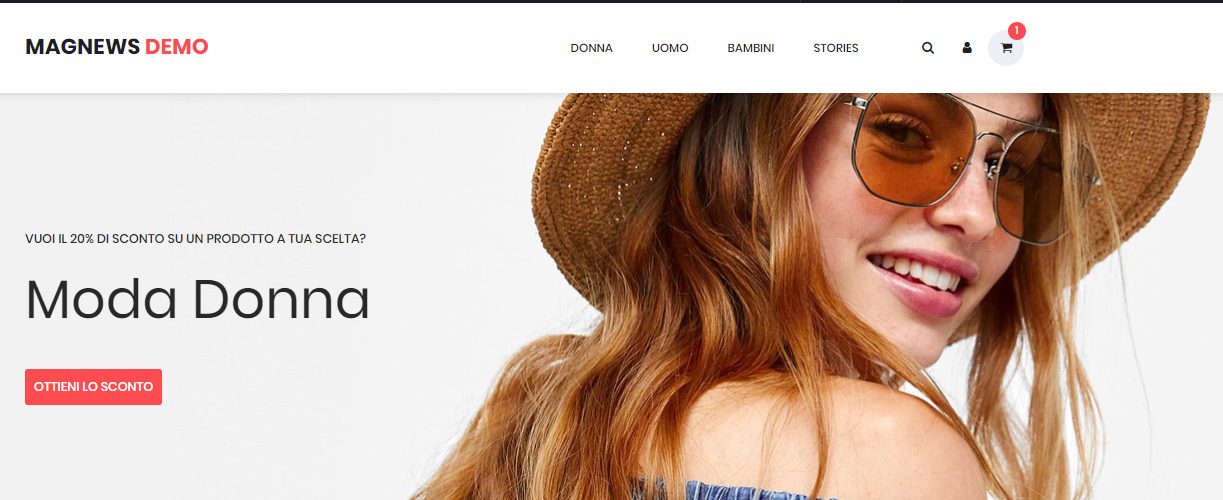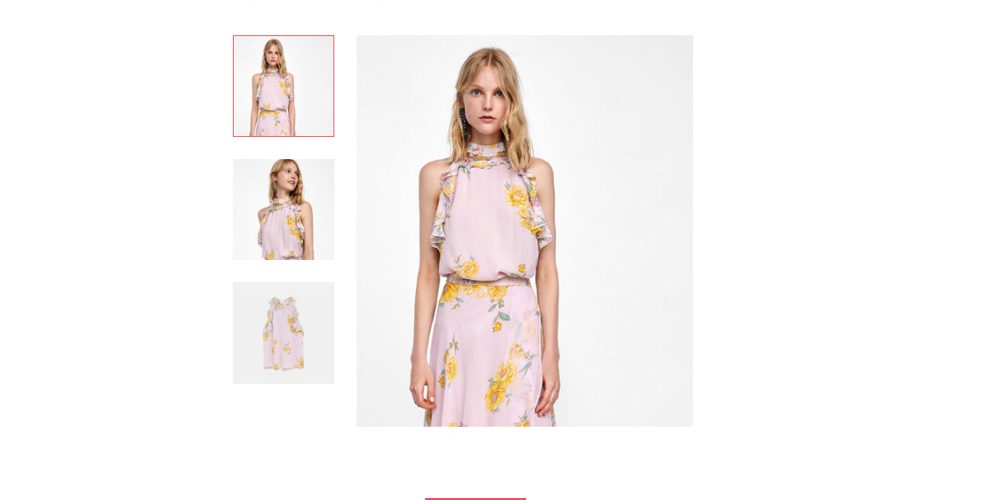 If we've piqued your interest and you'd like to see MagNews Web Experience in action,