The wide range of systems available in today's world means that integration is a necessity because every company uses different software in their day-to-day business, depending on their target sector.
Management, logistics, inventory, production, distribution, sales, monitoring, marketing… to name a few
Integrating company systems multiplies their value
With this idea in mind, we made sure that MagNews, our customer journey platform, could connect and synchronize with external databases, CRMs, e-Commerce platforms, CMS, and other external applications.
That's because we understand that managing communications is part of a bigger picture: behind each email address, there's a contact and there's demographic and behavioral data, all of which can be aggregated to create a real, in-depth profiles.
From this perspective, we quickly realized that connecting MagNews to other business management systems was crucial. As a result, we created MagNews connectors: apps, plug-ins, and add-ons that both enrich the platform's offerings and also allow unified information management.
A true control center for your company strategy.
Today, we want to give you some examples of the possibilities MagNews offers in order to illustrate the real benefits of synchronized, integrated systems management.
But if you can't find what you need, don't worry: there's a solution, or rather, a connector, for any problem!

Google Connector was created in order to intercept the database's users with advertising via Google Customer Match, the tool for creating campaigns with Google Ads.
How does it work?
You simply upload a list of your contacts (newsletter sign-ups, users in your db, clients, etc.) to create campaigns on Web Search, Gmail, Youtube, and Shopping that directly target these users and similar audiences suggested by Google.
Added value: it's a simple, quick, and easy means of remarketing for your own database.
For more details, refer to the Google connector page.

If you want to increase your campaigns' effectiveness by migrating them onto another channel, Facebook is a "stage" that you definitely can't pass up. Mainly because of its over 2 billion active users.
Our Facebook Connector works in two ways: it allows you to import leads generated by the social network into our platform, and also creates Custom Audiences (to target similar users) from your database.
How does it work?
You can create Lead Generation campaigns directly on Facebook and import the contacts you acquire straight into MagNews;
You can find out which contacts in your database have a Facebook profile, using the custom audience features, and create targeted remarketing campaigns;
From MagNews, you can also post your newsletter on your Facebook profile in order to reach an even wider audience and manage multi-channel communications in just one click.
Added value: expanding your audience and creating retargeting campaigns via a single interface.
Want to learn more? Visit our Facebook Connector page.
CRM connectors
Recent trends point to increasingly customer-centric strategies. This means that if you have customer data available to you, and you communicate with them through emails, having two platforms that "talk to each other" is crucial.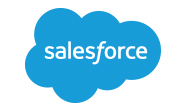 The Salesforce connector (available in Basic, Advanced, and Custom versions) lets MagNews share information with the CRM, and vice versa.
How does it work?
You can enrich your CRM with information from your campaign journeys and have the two databases automatically synchronize. What's more, by sharing information between the two platforms, you can also increase customer loyalty by sending one-to-one communications.
Added value: create campaigns that target contacts from your CRM and the MagNews database. Since you know each one's exact preferences, you can create very customized and customizable scenarios.
For more information, visit the Salesforce connector page.
Microsoft Dynamics Connector
Speaking of communicating between your CRM and MagNews, we've also developed a connector that's specific to Microsoft's CRM.
This module, which is available in Basic, Advanced, and Custom versions, also lets you create a communication channel between platforms.
How does it work?
You can export Contacts, Leads, and Accounts on MagNews, with all the profiling fields;
Prepare your communications and select your target via Dynamics, and you'll find it ready to use in MagNews;
Import sending statistics to Dynamics;
Create automated and personalized communications channels for your contacts.
Added value: a useful solution for companies who need to pool all their data in a single platform and expand their user profiles.
For more information about MS Dynamics Connector, visit our page.
Did you know that we have a special offer for CRM connectors? Discover our different solutions for every Business goal.
eCommerce Platform Connectors
Today, many companies are opening online stores, both in response to ever-increasing demand from consumers and to expand their own sales surface.
These platforms generate huge data flows: payment systems, preferences, purchases, and most of all, e-mail addresses.
It's clear that connecting this data to the platform you use to send communications (transactional, up/cross-selling, abandoned shopping carts, etc.) is very important. Especially if you integrate marketing automation, which can "read" the events generated by each user and respond with messages in real-time.
Magento Connector

The connector (available in Basic – Advanced – Custom versions) allows the two platforms to communicate with each other in order to share and synchronize data.
How does it work?
Import your entire eCommerce catalog, including codes, descriptions, images, etc. into MagNews, so that you can select information right in the template.
Synchronize collected data related to products that are sold, clicked, or viewed the most, allowing you to customize communications based on how your business is performing.
Synchronizes data related to the individual registered user's behavior, allowing you to create extremely personalized upselling, cross-selling, wishlists, and abandoned shopping cart reminder campaigns. This means your newsletter will be automatically created based on tactics which you define.
Added value: personalization and automation. With this connector, you can let the marketing automation feature in MagNews send communications that are tailored to the user's interests and past purchases.
For more information, read more about the Magento Connector.

Prestashop is an Open Source eCommerce platform for managing online stores. Thanks to our connector, you can synchronize both platforms' product and contact information.
How does it work?
It lets you send personalized communications to your customers, improving customer experiences and increasing loyalty.
It integrates information from both platforms, like data relating to contacts, orders, and product catalogs, delegating the task of automatically creating your communications to MagNews.
Added value: just like with the Magento Connector, being able to personalize your newsletter is a factor that helps you stand out, as well as the synchronization speed between the two platforms.
Want to learn about its other features? Read more here about the PrestaShop connector.
It doesn't end here! We have more connectors in store for you, as well as many other possibilities for integration. Do you want to know if your management software already communicates with our platform?
Having data without the means to analyze it is a lost business opportunity. It's also a reality which many marketers face today, either because the importance of analysis is often underestimated, or because evaluating it can be costly.
There is a wide range of data analysis software available, with a great variety of prices and features.
For example: Google Analytics provides excellent insight about your website's performance.
Google Analytics Connector

Tracks a marketing campaign's objectives directly from Google's platform. MagNews allows you to add utm parameters to links in the communication, so you can analyze them later.
How does it work? 
Thanks to a simple, straightforward configuration, you can insert UTMs into your communications.
MagNews automatically tracks the following parameters: source, medium, campaign, content, and keywords.
You can customize all the parameters you want to track.
Added value: integrating email campaigns into the Google Analytics dashboard allows you to simultaneously maintain a comprehensive overview and gain specific insight into your performance.
Interested in learning more? Discover the Google Analytics Connector.

Splunk is an American company which produces research, analysis, and data monitoring software.
Splunk's mission is to help companies extrapolate and strategically manage data. Our goal is to offer a "package" which generates data while simultaneously analyzing it.
How does it work?
You can upload files of contact data from a specific event or communications onto Splunk.
Added value: using one of the best campaign analysis tools available and gaining even more value from your information.
We also have a lot to offer when it comes to data analysis. Request a consultation to learn more about our new Data Science team's ability to extract data.
Connectors for every occasion
The full range of MagNews connectors doesn't end here. Our clients enjoy lots of other plug-ins, apps, and integrations.
Here are a few of them:
COUNTDOWN: a plug-in which allows you to insert a countdown within your communications.
DROPBOX: a connector which allows you to access all the files archived in your DropBox account and use them to update your contacts database.
FEEDS: do you want to integrate a website's news feed or blog into your newsletter? Here's a simple and straightforward way to do so.
QR CODE: an app that generates QR Codes and Bar Codes which you can insert into your communications to create personalized offers and discounts that draw your customers to your store.
Need a specific connector for your application?
No problem! Our development Team can create custom applications based on your requirements, or we can use MagNews's API REST to integrate with your business systems.
So, are you ready to connect with us?