Why should you create a survey?
Deciding to create a survey is a simple matter; however, creating a successful survey requires having a clear picture in mind, as well as making things as easy as possible for our users.
First of all, try to understand:
What is the exact reason why you are creating the survey?
What and how much information do you plan to collect?
What and how much data do you need to achieve a tangible result?
Have you thought of a reward for the participants?
What actions will you take when you have finished the survey
Set an easy-to-understand goal for yourself and your contacts: if you can convey simplicity, your survey will be a success!
Good, now you're ready! You have a clear goal in mind, and can now move on to the second step: think about how to structure the survey, what and how many questions to ask, how to keep your users' attention high to make sure they complete the survey.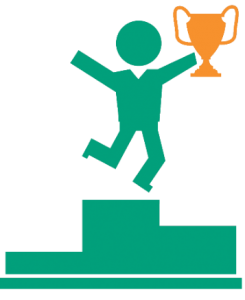 Before you get started, read this tip!
Consider that, in most cases, getting users to give you some of their time is a challenging task; here's what they normally ask themselves:
"Why should I be filling out this survey?"
"What do I get in return?"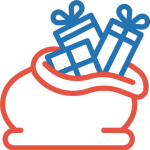 If your users have no incentive to answer your questions, very few actually will. The a priori survey is often perceived as being somethig terribly long and boring, how can you reverse this trend?
The answer is simple, reward your users!
The best thing to do is to reward your respondents, here are some useful examples:
Reward participants with a piece of content to download once they've completed the survey
Organize a contest and distribute sample prizes to your contacts
Give a discount coupon to those who answer your questions
Donate an amount to a humanitarian organization for every survey filled out
These are just a few ideas, the trick is to choose a type of reward that most users will appreciate.
Obviously, don't forget to set a budget for the initiative, especially if you're thinking of rewarding all participants.
1. The survey should be quick and short
How many times have you started filling out a survey on a product or service and left it unfinished? A key factor is to keep the interest of your contacts high. How? Don't overdo it with too many questions, surveys that are too long are not very popular!
Try to lay out your survey in a logical way, so that the user will know exactly what steps they need to follow, and can estimate the remaining time. Group all similar questions, divide the survey into several pages, insert a progress bar to let the user know how close they are to completion.
3. Ask clear, to-the-point questions
Try to ask questions that are easy to understand, be direct and never create ambiguity. The less time is needed to fill out the survey, the more answer's you'll get.
4. Sort questions intelligently
It is statistically proven that the user's attention level is highest at the beginning of the survey, and gradually drops as they progress. To obtain relevant data, you might randomize the order of some questions, so as to minimize the impact of distorted answers.
5. Use answer options that are easy to understand
Avoid using numbers to express satisfaction scales, it is much better to use options such as "Very satisfied" or "Fairly satisfied". This is because a number, no matter if high or low, does not clearly indicate the type of preference we need to express.
Try to keep attention at the apex, if your approach to the topic is not very interesting, you may sound boring and, consequently, very few might complete your survey.
7. Place the important questions at the top
The basic questions should be asked at the moment you have the maximum attention, for this reason you should get to the key questions as soon as possible.
Another way to verify the reliability of the answers is to insert a control question, distancing it appropriately from its counterpart.
9. Request personal information
If you can, avoid getting too personal, no one likes to give away their intimate details for no reason: one inappropriate question, and someone might decide to abandon the survey. If you really do need to ask such questions, first try to gain your users' trust by letting them understand why you need this particular information.
10. Use open-ended questions
There's great value in being able to read your users' free comments: you might gain interesting insights on the topic. Remember that open questions require more effort from the user, so don't use too many.
Bonus: use conditional questions
Showing different flows of questions based on the answers you receive is a great way to customize a survey. For example, if a user has given an incredibly low score on a question, you might gain valuable details by asking them to elaborate further.
As you can see, the steps to create a successful survey are simple
Set your goal
Consider how best to measure it
Send out the survey
Reward participans
Analyze results
Fine-tune your strategy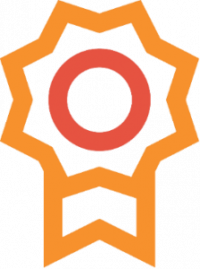 How can you create surveys with MagNews?
Our survey module allows you to create surveys quickly and easily.
Among the features available, you'll find the basic template, which you can use and customize to make it easier to create a new survey, saving you time and resources.
The drag and drop editor helps you visually sort questions, and customization will be instantaneous: thanks to the styles menu, you don't need to learn HTML to customize your surveys.

The template also lets you arrange answers to single-choice questions horizontally, and display them as a visual scale, also called NPS (Net Promoter Score). The survey module allows you to decide whether to redirect the user to an external web page or display a special page that is automatically built within the Survey, which you can customize.
As you get ready to submit the survey to your users, you also have a validation tool that will help you locate errors or things to improve before going online.
Using the survey module, you can quikly and easily create effective surveys to send to your customers. In this way you can ask for opinions and feedback on events, products, purchasing processes, etc., without resorting to market research.
Want to try out our survey module?